Bodhisattva Yoga's Eco Adventure
Yoga Retreat in Paradise
All-Inclusive Yoga Retreat
Friday, November 13-Thursday, November 19, 2015
In Monte Cristi, Dominican Republic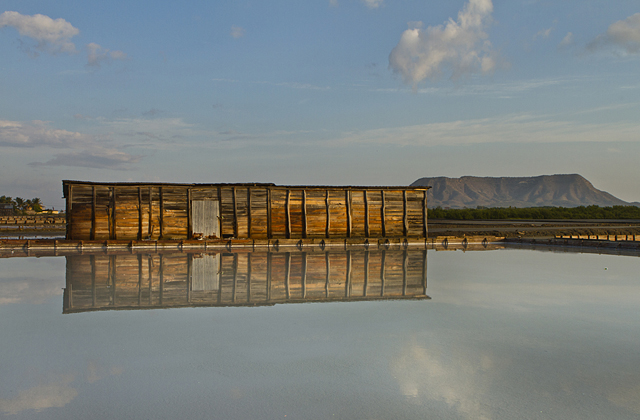 Restore and transform with Expert Teacher Vivekan as he takes his unique system of yoga – Bodhisattva Yoga™ – out of its eponymously-named Park Slope, Brooklyn sanctuary for his 6th annual winter yoga retreat in the Caribbean – this time in Monte Cristi, Dominican Republic from November 13-November 19, 2015.
Experience Monte Cristi as you deepen your yoga & meditation practice in this down to earth and awe-inspiring natural setting. The retreat location is truly a hidden gem – a gorgeous, modern hotel compound nestled into Monte Cristi National Park – located in the province of Monte Cristi in the northwest corner of the Dominican Republic. People who visit Monte Cristi say that the energy feels at once grounding and light.
Bodhisattva Yoga practitioners and discerning newcomers alike will love this subtropical, dry forested retreat location because it is both the perfect setting for outdoor activities (swimming, biking, kayaking, trekking, and more), as well as relaxing and rejuvenating, all while soaking in the breathtaking scenery and abundance of wildlife. Nature lovers, bird watchers, and naturalists (like Vivekan) will rejoice getting to know this diverse and interesting region of DR. The retreat's yoga practice space — a charming, screened in deck with wooden floors that opens out onto the pool deck — is literally minutes away (walking distance) from multiple beaches.
Monte Cristi is a yoga lover's dream destination, conducive to wellness and Prana (life force) in body and mind… Sandy beaches and blue crystal waters will enrich your yogic practice, while you experience a true getaway from busy city life.
In between yoga sessions, there is plenty of leisure time to kick back and relax in the setting's natural tranquility. Take a swim in the hotel's pool or at one of the stunning nearby beaches, walk along trails overlooking the ocean, hop on a bike to explore the local culture, swim or snorkel in the bay (it is possible to see Manatees!), or explore the mangrove forests (mangrove boat trip included). By night, retire into your peaceful cabana for beauty sleep, enjoy drinks and conversation in one of the hotel's lounge areas, or marvel at the clear night sky. Bodhisattva Yoga retreats are judgment-free.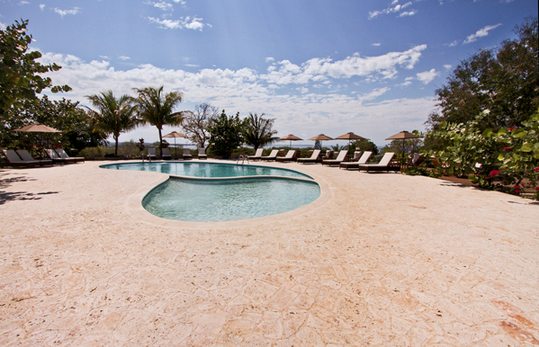 Most importantly, take advantage of the opportunity to direct all of your energy toward self-renewal through yogic practice, relaxation and joy! No need to lift a finger for meal-making, cleaning or juggling a day's agenda. Meals are freshly prepared and served in a lovely ambiance.
At breakfast enjoy the day's fruit juice, coffee or tea, and your choice of gourmet breakfast item from the hotel restaurant – granola & fruit, oatmeal, eggs, etc. Lunch and dinner menus feature a delicious array of items, including fresh seafood and authentic Dominican cuisine. Vegetarians and Vegans can make their way around the menu!
Return home relaxed, inspired and physically and mentally stronger. It is common for guests to return home from Vivekan's signature retreats at a whole new level in their practice. Warning: This retreat will lead to a positive inner and outer transformation.
While this is an all-inclusive retreat you are welcome to opt-in - or out - of any of the activities or meals to customize your Bodhisattva Yoga vacation to your liking.
Eco Adventure Activities included in your retreat payment:
Swimming (multiple beach access)
Snorkeling (bring your mask & goggles)
Reef Exploring
Trekking
Mountain Biking
Mangrove Boat Tour
Other Eco Adventure Activities available and arranged directly with the hotel at your own expense:
Kayaking
4-Wheelers
Mule RV's
Included in your retreat rate:
7 days of Expert Yoga Instruction with Vivekan (yoga sessions twice daily, w/ welcome practice & pre-departure practice)
7 days/6 nights of sexy casita (air-conditioned cabana) accommodations
Round-trip airport shuttle transfer
All meals & non-alcoholic drinks** included: Gourmet Breakfast (juice, coffee, tea), Lunch, and Dinner (appetizer & main course included with every Lunch & Dinner)
Filtered water (we strongly encourage bringing your own reusable bottle) and hot water available for coffee and tea
Wireless internet (available throughout the hotel property)
National Park Access, i.e., trekking, beaches, snorkeling the reefs, etc.
Mangrove boat tour (2 tours, half the group will go at a time, dates and times TBA)*
**All alcoholic beverages and/or additional, not-included food items handled separately with hotel at guest's own expense.
***All recreation vehicles (4-wheelers, Mule RV's, kayaking, etc.) & additional tours – not included in the retreat package – must be handled directly with the hotel at guest's own expense.
Event Schedule*
Friday, November 13
4:30-5:30pm Bodhisattva Yoga in Paradise, Welcome Session
6:00pm Welcome Dinner & Greeting
Saturday, November 14–Wednesday, November 18
6:30-8:30am Bodhisattva Yoga in Paradise, Session 1
8:45-10:00am Breakfast
12:30-2:00pm Lunch
4:15-5:45 Bodhisattva Yoga in Paradise, Session 2
6:00pm Dinner
Mangrove boat tour date(s) & time(s) TBA
The last night of the retreat is Vivekan's birthday, so we will toast to his long life & health as we rejoice and dedicate what will be a great retreat with a closing celebration.
Thursday, November 19
6:30-8:30am Bodhisattva Yoga in Paradise, Pre-departure Session
8:45am Pre-departure Breakfast
11:00am Departure Shuttle
*Event schedule may change
Accommodations
All the casitas have sexy, modern decor, private bathroom, and open out onto a beautiful outdoor lounge area. Rooms available on first come, first serve basis – while accommodations last.
Transportation Details
To take advantage of the included round-trip airport van transfer, schedule your flights accordingly:
Arrive at Cibao International Airport (STI), Santiago, Dominican Republic on Friday, November 13, 2015 to catch one of the two van transfers departing at:
11:30am local time & 3pm local time
The shuttle departing from the retreat location on Thursday, November 19, 2015, will depart at 11am local time for flights departing Cibao International Airport (STI), Santiago, Dominican Republic.
Flights are currently at a great price. We recommend booking soon.
Please understand no exceptions will be made if you are unable to take advantage of the included shuttles, for any reason, including flight delays/cancellations, family emergencies, etc. You will be responsible for making your transfer arrangements, at your own expense. The van travel time from Cibao International Airport (STI), Santiago to our destination in Monte Cristi is approximately 90 minutes.
All-Inclusive Retreat Rates:
Casita Por Uno (Single Occupancy) – $3,250 Per Person
Casita Para Dos (Double Occupancy, Enroll Together) – $1,875 Per Person
Balance due by October 11, 2015.
All monies non-refundable, non-transferable, and credit not extended. Airfare/travel insurance not included and recommended.
For more information email: Info@BodhisattvaYoga.com
Make your Deposit and Enroll by clicking "Sign Up Now!" below: